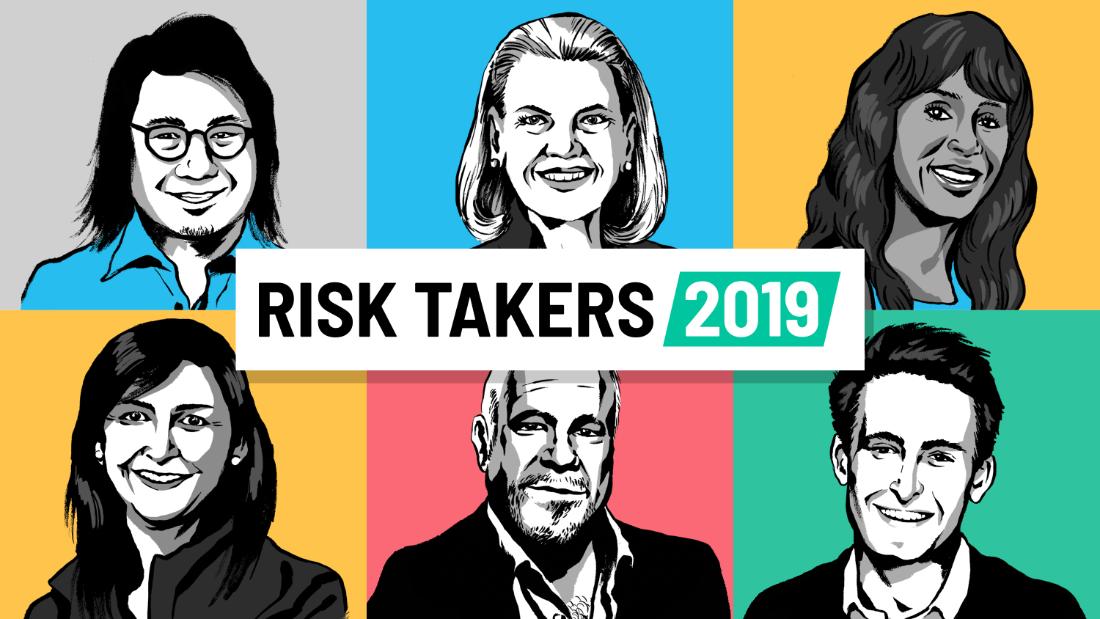 Sometimes a risk works. Sometimes it fails. Sometimes it takes years before you know.
Gwynne Shotwell
at SpaceX.
Kevin Kwan
, Warner Bros. and the makers of "Crazy Rich Asians."
Mary Barra
at General Motors. After a lengthy debate, CNN Business editors and reporters have identified 14 examples of bold, industry-shaping decision-makers.
Some of the leaders we interviewed were hesitant to claim the Risk Taker title.
Top executives — perhaps understandably — don't want to be seen as throwing investors' cash at moonshot projects. Their decisions are deliberate, rational and strategic, and they want them to be seen that way.
Yet in today's world of business, risk isn't optional. It's necessary. And it's happening every day.
"Risk-taking is much more important than in the past, because the pace of industry and innovation we have now is unprecedented," said Zur Shapira, professor of entrepreneurship and management at New York University. "You have to take risk."
Look at the headlines: SpaceX pumping money into space tourism; the company that makes Corona beer investing in cannabis;
Snapchat
completely redesigning its app;
Walmart
going big in India;
ABC
firing Roseanne from her own show.
For the sake of survival, risk is the new normal. To do nothing would be the riskiest move of all.
Read more: https://www.cnn.com/2019/03/10/business/risk-takers-intro/index.html
Related