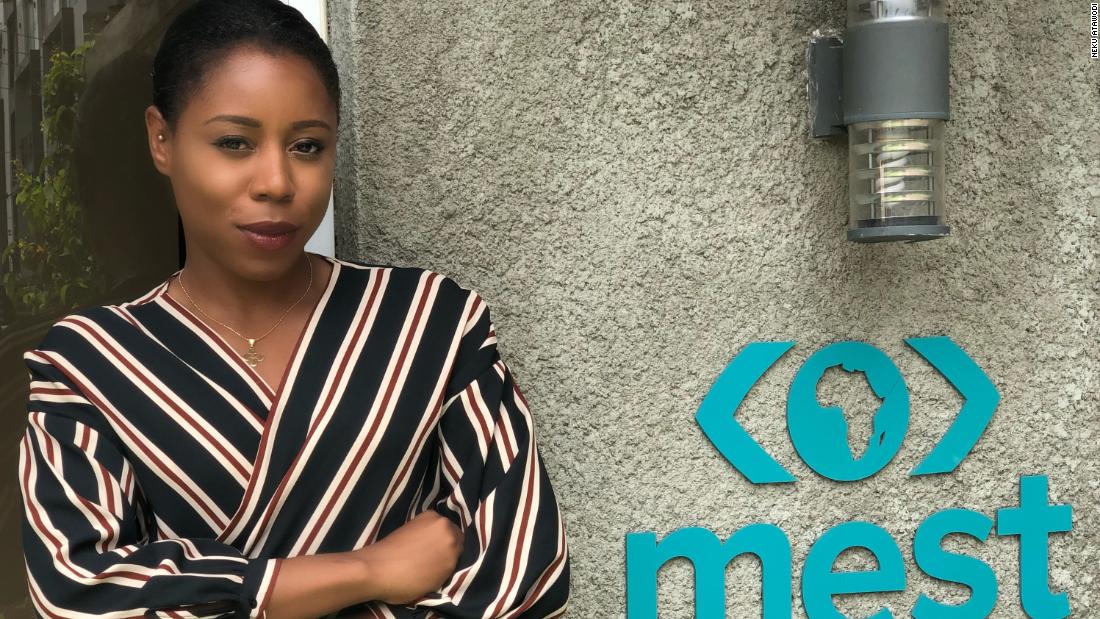 Lagos, Nigeria (CNN)For Neku Atawodi, who became Africa's first female professional polo player at age 21, there are no boundaries, instead she sees bridges.
For years, she has been the de facto female face of the sport in Africa and was recently unveiled as the face of the Africa Polo Cup - previously known as the Prince of Wales Cup - the biggest polo competition on the continent.
In 2015, Atawodi who is from Nigeria took a break from sport to launch Malaik, a crowdfunding app which raised over $300,000 dollars for local entrepreneurs in less than a year.
Atawodi made Forbes Africa's 30 under 30 list that same year, for which she was described as one of Africa's most promising entrepreneurs.
Not the typical trajectory
Raised in the city of Kaduna in Nigeria's conservative north, Atawodi was one of two daughters of a Nigerian Airforce Officer. She defied many conventions early on; especially with her love of Polo, which is still seen as a man's sport in the country.
She is one of very few professional black polo players.
Undeterred by her parents' disapproval, Neku moved to the UK in her early teens to study equestrian sports science and fund her Polo ambitions by working in the stables.
Atawodi recently became regional director for investor relations at
MEST Africa
, an entrepreneurial training program. Her learning from Polo has proved valuable," she says, especially when it comes to managing the teams building Africa's next big innovations.
"With tech and entrepreneurship, there's a very strong team focus, you know, there's a 'don't micromanage' mentality," she says.
"I always tell my entrepreneurs, it's like playing Polo, and I pass the ball to you, I want to be able to trust that you're going to perform to the highest of your ability, those are the sort of people you want to be in a team with.
"A strong team can do something with a bad product - like figure out a pivot. A bad team can't do something with a good product - in fact, they can ruin the product," she says.
Atawodi is now a torchbearer in societies where women are only just finding their space - a role that she previously shied away from.
She once explained her reluctance to share her success to a stately nice man at the World Economic Forum in Davos, to which she was told - "young girl, if you inspire one person to believe that they can, job done. So you should absolutely do that."
That man was Paul Kagame, President of Rwanda.
"I've now come to see it more as a responsibility. If you can inspire someone," she says.
"Seeing women in a space like tech makes it easy for other women to come into that space - because they can share their experiences and make things easier for each other," she adds.
"The same way seeing other people's stories have helped me, I hope that my story can help even one person."
Read more: https://www.cnn.com/2018/12/06/africa/neku-atawodi-tech-revolution/index.html
Related