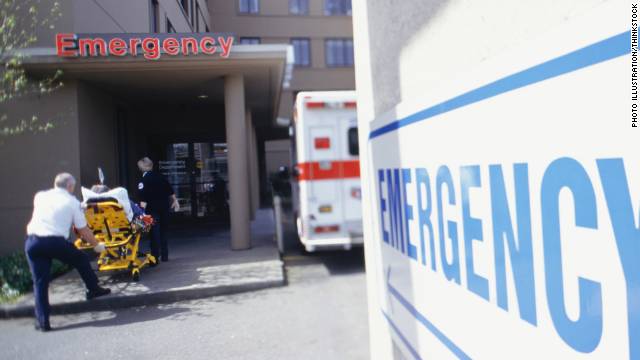 (CNN)It's your health care or your iPhone.
Republicans say it's high time Americans have some skin in the health care game. Never mind all the voters
who've confronted
their representatives for weeks now about the stark, life-or-death choices they endured before Obamacare: lost jobs, lost homes, bankruptcies.
The newly introduced American Health Care Act is infused with a spirit of, well, this:
"Americans have choices. They've gotta make a choice. Maybe rather than getting that new iPhone they just love and they want to go spend hundreds of dollars on that, maybe they should invest it in their own health care. They've gotta make decisions themselves,"
Jason Chaffetz, R-Utah, told Alisyn Camerota
on CNN's "New Day" on Tuesday.
Let them eat cake indeed.
This is the grand health care reform that President Donald Trump described to the nation just last week in a series of platitudes
before a joint session of Congress.
Is it grand?
Let's put it this way: Plenty of Americans might need those iPhones when their only "coverage" is a quick consult of WebMD online.
The White House initially stepped cautiously around this specific GOP legislation, with spokesman Sean Spicer
saying in a statement Monday
that the bill was an "important step" and that "President Trump looks forward to working with both chambers of Congress to repeal and replace Obamacare."
Like many survivors of severe diseases and injuries, she lives with significant physical disabilities she must manage. The President used her case to argue for fewer FDA restrictions on innovators like her father.
No question, America must continue to promote a business environment that encourages medical research and development. But the pressing problem for anyone living with a serious disability is getting the medical services, equipment and independent living support they need now. No amount of entrepreneurship can provide the human-to-human services any cheaper.
These are simply the fixed costs of operating any decent society, the kind that values even people whose parents didn't found companies on their behalf.
To misunderstand that basic principle is as clueless as comparing your buying an iPhone with buying the false promises the American Health Care Act of 2017 is selling.
Read more: http://www.cnn.com/2017/03/07/opinions/spend-on-health-care-not-iphone-chaffetz-vox/index.html
Related